I think it's time for a new monitor.
I have a pretty sweet computer setup, with a monster tower and three monitors, but lately there's been a bit of a problem. You see, I make a living doing high-end graphics and I also have a pretty serious photography hobby, both of which demand displays that can give me the best images and most true-to-life color reproduction as possible. As I said before, I have three monitors. On the left is my newest monitor, a two-year-old Asus VE278Q. On the right is a ten-year-old Acer AL1916w. And in the center, my main monitor, is the once-awesome, eight-year-old Planar PX2611W.
And it's the Planar that needs to go.
Colors are shifting, brightness is uneven, fast moving objects like the mouse pointer blur and smear on the screen, and there's a wavy pattern on the right side that is constantly annoying me while I'm working on graphics and photos. Now, the thing still works, so I don't want to just throw it away, but it's obviously not going to continue being my main monitor. All of which is why I think I'll move the Planar to the right on my desk, which will mean my Acer will move to the donation pile. This will leave me just enough room for a brand new monitor, and I think I've found just the baby for me.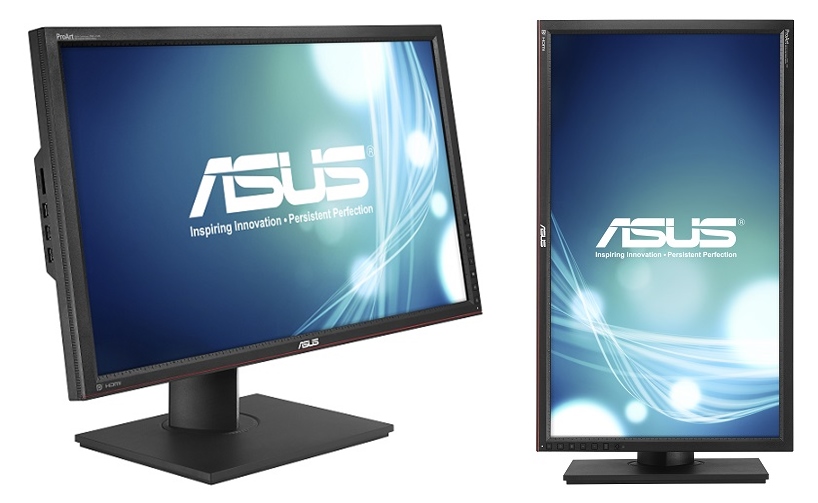 The ASUS PA279Q is a 27 inch, 2560×1440, WQHD, AH-IPS display specifically designed for photo editing and graphic design work. It's color reproduction ability is amazing. The rated color accuracy is 99% Adobe RGB, 100% sRGB, and 120% NTSC, all of which basically means this monster can show nearly every color that's possible for current-tech monitors to display. It tilts, swivels and telescopes and has six built-in USB 3.0 ports and a 9-in-1 card reader. And the reviews are universally positive.
Oh, mamma. Sooooo sexy.
So, having done my due diligence by reading reviews, checking expert opinions and comparison shopping, I am pulling the trigger and buying this puppy tonight. By Tuesday I should have it in my hot and sweaty hands and by Tuesday evening it should be all set up and ready to go. Sometime in the next couple of weeks I'll write up a little review of both the monitor and the X-Rite ColorMunki Display that I'm also buying so I can properly calibrate my monitors. And maybe, if I'm really feeling my cheery-oats, I'll do a video review as well.
But I wouldn't hold my breath for that.